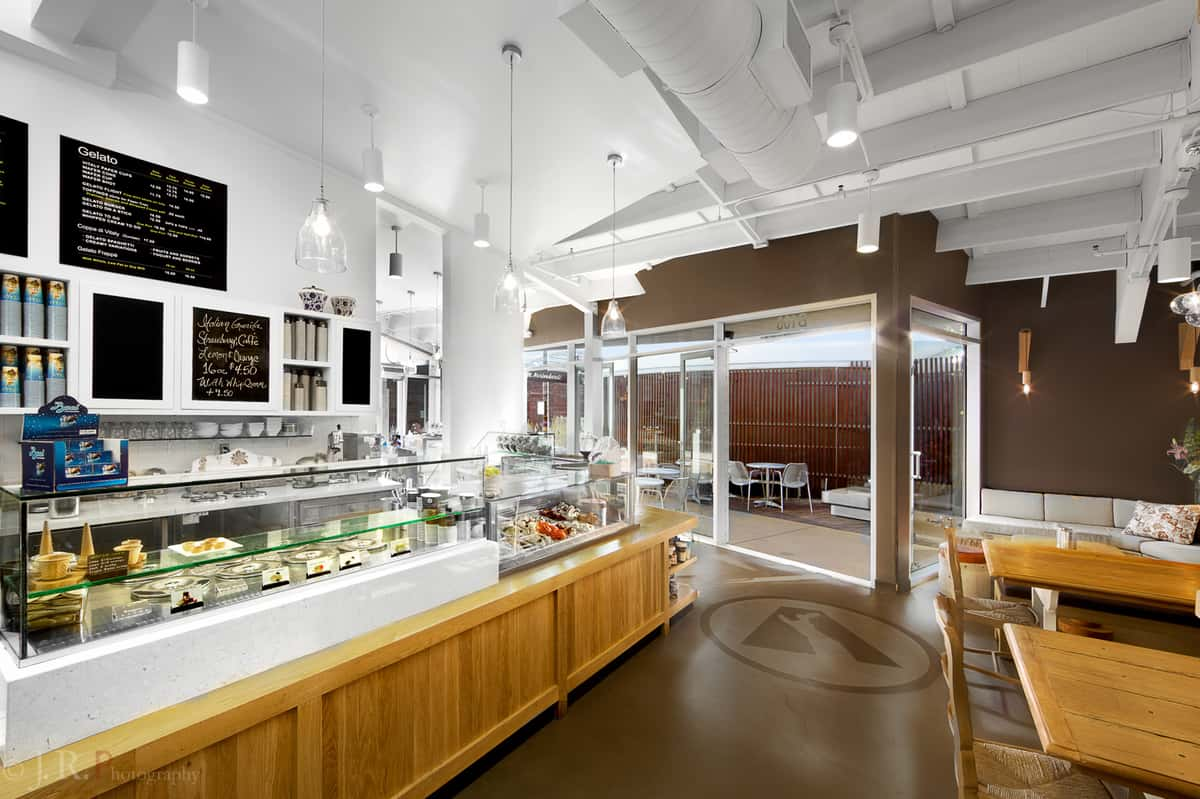 Italian Beer & Wine
Become a VIP
Be the first to receive updates on exclusive events, secret menus, special offers/discounts, loyalty rewards & more!
Italian Beer & Wine
Like any of the items you ordered?
Thanks for visiting! We'd love to have your feedback.
Red
San Giovese Fico Grande - Nestoli -
Emilia Romagna- House wine. Strawberry, Plum, Tobacco Leaf, Vanilla, Raw Almond, Cedar and blackberry
Cabernet Sauvignon - Godum-
Veneto- Ruby red with violet highlights, spicy aromatics engaging layers of red fruits, floral undertones and almonds. The finish is warm and elegant.
Lambrusco Secco- Ca' De' Medici-
Emilia Romagna- Sparkling Dry, served cold. Elegant and creamy, combined with pleasant acidity and significantly greater scents of blackberry, must and violet
Chianti Classico- Bibbiano-
Toscana- A fruity bouquet with inkling of cherry. The taste is gentle, fresh and harmonic thanks to an appropriate balance of alcohol, tannins and acidity
Pinot Nero - Salleg -
Alto Adige- Brilliant ruby red expressive bouquet of cherries, violets and marizpan, cherry fruit on the palate, smooth with elegant tannis
Super Tuscany - Modus -
Toscana- A superior blend of San Giovese, Montepulciano, Cabernet and Merlot. Fruit Character with dark cherry, blackberry spice and tobacco.
Amarone Valpolicella - Castaldi-
Veneto- Dried fruits on wooden racks for 100 days and aged for 3 years. Round and full-bodied with raisins, cocoa notes and cinnamon
Send to a friend
Share this menu with your friends ahead of time to get their mouths watering.
Rose'
Chiaretto Bertarose - Bertani -
Veneto- Fresh aromas of pomegranate and redcurrants with notes of white flowers. Decisive on the palate, to be served cold.
White
Pecorino Artemisia Offidia - Spinelli -
Marche - Winnner of the prestigious Italian Tre Bicchieri. Pale straw-colored, the nose reveals with notes of ripe fruit, yellow flowers, balsamic spice, acacia.
Chardonnay - Cormons -
Friuli Venezia Giulia - Our New House Wine. Clean, bright color. Aromas of citrus and pineapple. Full flavored with fresh acidity and flavors of tropical fruits
Pinot Grigio - Castel Sallegg -
Alto Adige- Dry floral fragrance of wisteria and a fruity sensation of green apples
Prosecco Docg - Montellini -
Veneto- Sparkling extra dry with a hint of pear in the taste. Orange blossom, tangerine and almond. This is very aromatic with plush, sweet notes on the nose.
Ferrari Brut - Cantine Ferrari -
Alto Adige- A sparkling wine of pronunced finesse 100% Chardonnay. A fresh and intense bouquet, with a broat fruity note of Golden apples and white flowers
Sweet & Cocktails
Mimosa -
Prosecco with Orange Juice or Sorbet variation
Moscato D'Asti - Castello del Poggio-
Piemonte- Cold, sweet, lightly sparkling wine made from Moscato grapes
Beer List
Italian Classic
Peroni Nastro Azzurro - IBU - 24 | ABV 5.1%
Euro Pale Lager 12oz | Lazio- Clean, crisp and refreshing taste, balanced aroma and pale, golden colour reminiscent of Prosecco
Moretti Bionda - IBU 12 | ABV 4.6%
Euro Pale Lager 12oz | Friuli- Produced using a traditional process since 1859. A mixture of valuable hops, that gives a unique fragrance, intensifying the slight bitter flavor
Moretti La Rossa - | IBU 16 | ABV 7.2%
Amber double malt 12oz | Friuli- A double malt amber beer produced using 100% high quality barley malt. Full, caramelized malt flavor and an intense aroma of roasted malt